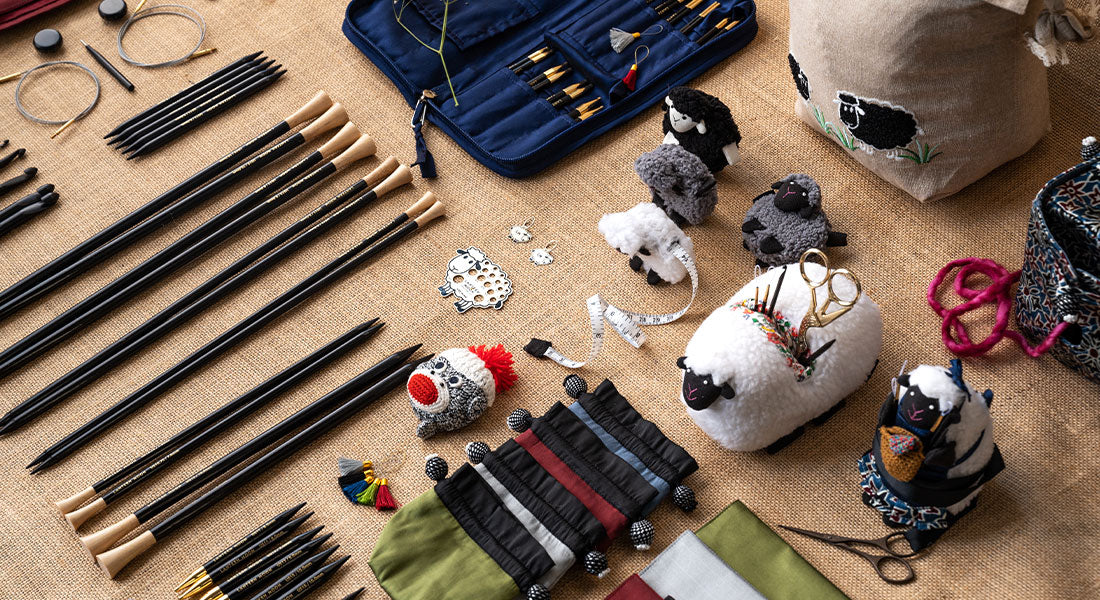 Lantern Moon was relaunched in 2021 after its acquisition by KnitPro International, a leading manufacturer of products for the craft and hobby industry. Within two years of its success among knitters and crocheters in US and Canada the handcrafted range of knitting needles, crochet hooks and whimsical accessories will now be available worldwide. Inspiring makers across the globe and bringing them joy, the Lantern Moon handcrafted tools will be available in stores from July. 
Lantern Moon is a complete range of extraordinary products that embody the essence of dedicated craftsmanship and woodwork knowledge that has been passed down from generation to generation. The tools are meticulously crafted from sustainably sourced ebony, the most expensive and luxurious wood in the world.
Designed with comfort in mind, the sleek and ergonomic knitting needles ensure an enjoyable crafting experience. The carefully sculpted crochet hooks and their smooth finishes provide a seamless flow, allowing to create easily and precisely. The needle and hook bodies are incredibly sturdy, enabling to master even the most intricate stitch patterns with ease. Crafting for hours on end will turn into pure pleasure. The utmost quality and durability with luxurious gold-layered joins in the interchangeable needle tips and Tunisian crochet hooks are precision-engineered promising a smooth and snag-free transition for all projects.
In addition to the exceptional tools, the impressive range of handcrafted accessories and bags made from organic materials such as Khadi silk and canvas cotton. These sustainable options help preserve the environment while adding a touch of elegance to the crafting ensemble. Bags, tool kit, knit out box and needle cases meet the storage requirements of the skilled makers.
Get ready to craft with purpose, precision, and style! From July, find Lantern Moon tools and accessories in shops all over the world.
Lantern Moon is proud to be a part of KnitPro International. The family-owned conglomerate is based in an eco-compliant facility in Jaipur, India. Catering to the hobby industry in 80+ countries, the company supports the rights of all its workers and contributes to the healthcare and education of their families.
For more information visit www.lanternmoon.com