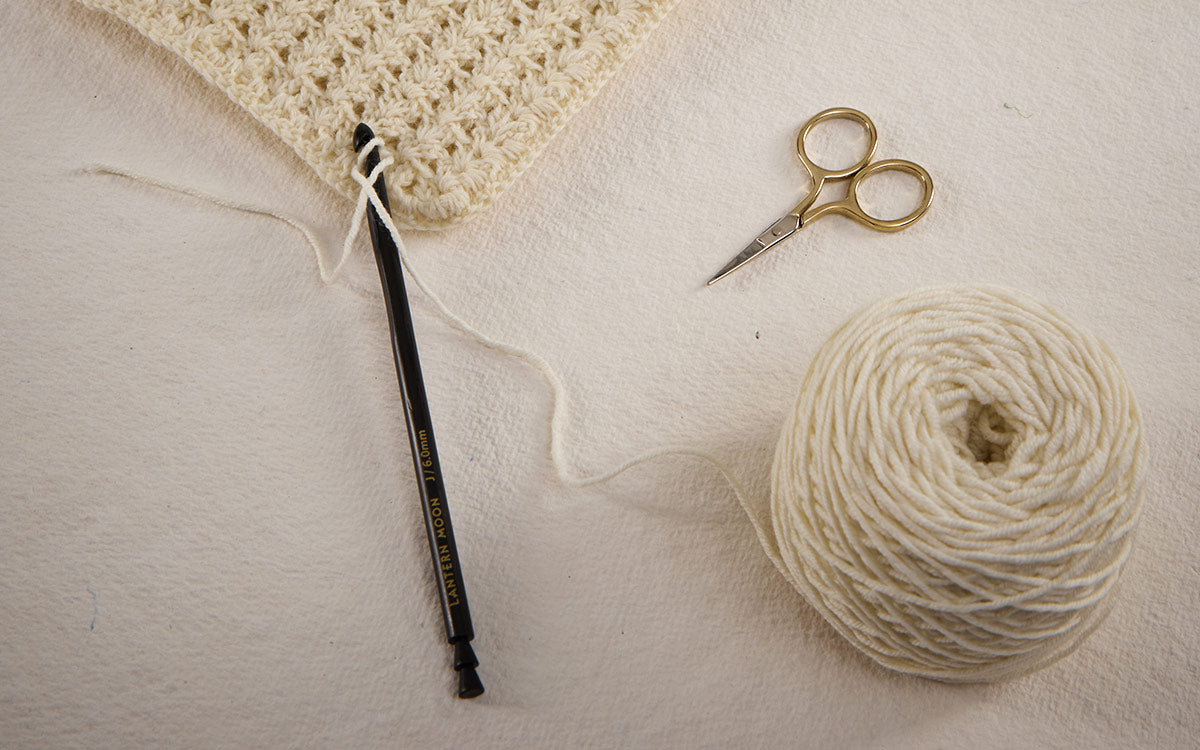 With the changing season, summer bidding farewell, the exciting time of a new school year sets in. Young ones are getting back to school, while many are taking a leap and beginning their lives in college and universities. It's the perfect time to infuse your back-to-school routine with creativity. Crocheting is the timeless art of creating textiles that can be transformed into beautiful, functional projects. Gather your crochet hooks and yarn to explore an incredible opportunity to personalize your accessories and essentials. Whether you're a student or a parent preparing your child for the upcoming academic year, these back-to-school crochet ideas will surely add a unique and stylish twist to your routine.
Gather your crochet hooks and yarn to get started. If you are a knitter, these patterns can also be knit. Crocheting helps you create structured stitch patterns that lend themselves beautifully to these projects. In the case of knitting, it is best suited for garments that require a drape. You may work with a pattern or plan your design. For the right size, a crochet hook set of single-ended hooks or even interchangeable Tunisian hooks can provide multiple options in the most common sizes. For yarn, you can shop for skeins at your LYS or use your stash, leftover from previous projects. For smooth crafting, gather accessories such as stitch markers, finishing needles, scissors, etc.
1. Colorful Pencil Case 
Why settle for a plain pencil case when you can create a vibrant and functional one yourself? Crocheting a pencil case allows you to play with colors and patterns, making it uniquely yours. Use soft, durable yarn to craft a sturdy case that can withstand the hustle and bustle of school life. Add a zipper or button closure for extra security, ensuring your pens, pencils, and other essentials stay organized and protected. Work with your crochet hooks to create a rectangular piece of fabric or another shape to make your unique pencil case. This is also an ideal opportunity to work with Amigurumi crochet patterns, making cute designs, especially for the little ones.
2. Textured Book Covers 
Protect your textbooks and notebooks in style with custom crochet book covers. Choose a textured stitch pattern to add visual appeal and a tactile experience. From simple ridges to intricate cables, the options are endless. Exploring colorwork patterns is worthwhile to give your project a unique look. Our guide on crochet colorwork methods and how to do it will assist you with planning your projects. Not only will these covers shield your books from wear and tear, but they'll also make a statement as you carry them from class to class.
3. Cozy Blanket Scarf
As autumn approaches, a cozy blanket scarf becomes an essential accessory. Crochet your oversized scarf using chunky yarn to warm you during chilly mornings and evenings. Experiment with stitch combinations like the basketweave or the puff stitch to create a unique texture. Choose colors that match your style or school colors for an added touch of school spirit. You can pair it with ear warmers or headbands for the chilly days ahead.
4. Lunchbox Upgrade
Transform a plain lunchbox into a fashionable statement piece with crochet. Make a rectangular pattern or a round project as per your tiffin size. Craft a colorful and washable lunch bag that's eco-friendly and reflects your personality. Incorporate a thermal lining to help keep your meals at the desired temperature. Attach a sturdy strap to carry it comfortably, ensuring your lunch stands out in the cafeteria. If the bag is for a young kid, add some cute accents. You can create an Amigurumi pattern, such as a frog, unicorn or another adorable creature.
5. Stylish Backpack Accents
Elevate your backpack's appearance by adding crochet accents. Create colorful pom-poms, tassels, or keychain fobs to attach to your backpack's zippers. You can also crochet a small pouch to hold your keys, coins, or headphones. These accessories will help you keep track of your belongings and showcase your crafting skills.
6. Earphone Cord Organizer 
Tired of tangled earphone cords? Crochet a simple cord organizer to keep your earphones neat and untangled in your bag. Use bright colors or subtle shades and a button closure to secure the cords. This practical accessory will save you time and frustration while adding a personal touch to your daily routine. You can crochet a pattern with flowers, giving it the appearance of a vine.
7. Customizable Planner Cover
Personalize your planner or notebook with a crochet cover. Use a flexible stitch pattern to ensure your body fits snugly. Incorporate a pen holder and pockets to keep track of small notes and supplies. Adding a crochet cover to your planner will protect it and make it uniquely yours.
8. Comfy Seat Cushion
If you're headed to college or university, chances are you'll spend a lot of time in lecture halls. Make those long hours more comfortable by crocheting a cushion for your seat. Choose a dense stitch pattern to provide ample padding. You can even add a convenient handle for easy carrying.
9. Statement Headbands
Put a crochet twist on the classic headband. Design your stylish headbands using different stitch patterns, colors, and widths. Embellish them with crochet flowers, buttons, or beads for an added touch of elegance. Not only will these headbands keep your hair out of your face, but they'll also make you stand out with a touch of handmade flair.
10. Reusable Water Bottle Holder
Staying hydrated at school is essential; a reusable water bottle is a must-have accessory. Crochet, a functional water bottle holder with an adjustable strap. Experiment with openwork stitches to allow the bottle to breathe. This accessory will help you stay eco-friendly while keeping your water close at hand.
As you gear up for another exciting school year, consider incorporating these creative crochet ideas into your routine. These projects offer a perfect blend of style and functionality, from personalized pencil cases to cozy scarf blankets. Crocheting your back-to-school essentials adds a personal touch and allows you to showcase your crafting skills while embracing the joy of handmade items in your daily life. So, pick up your crochet hook, choose your favorite yarn colors, and prepare to start the school year in style! With the Lantern Moon Collection, explore premium crochet hooks and accessories. Made from sustainable ebony wood, each hook is handcrafted to perfection by skilled artisans.