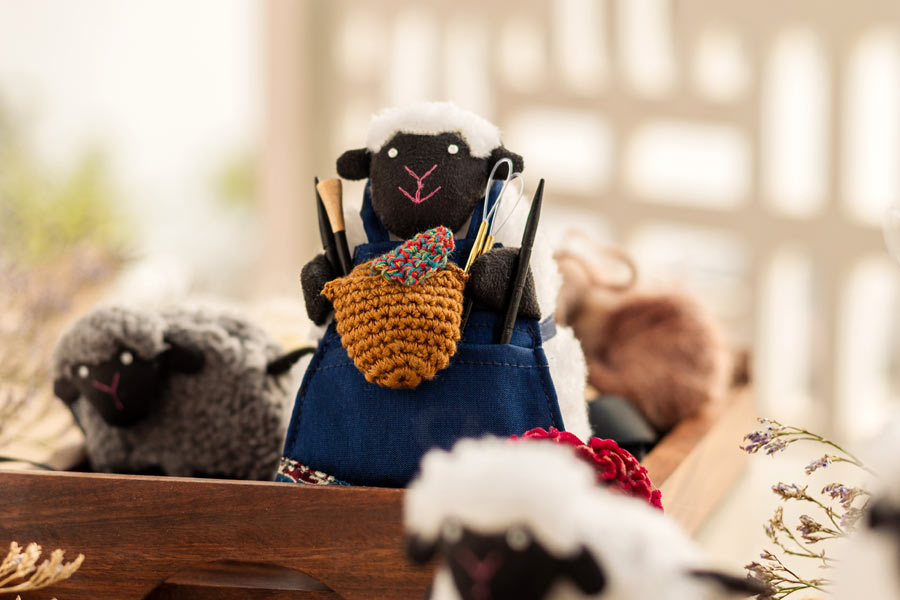 Looking for a gift for your favorite knitter? The most obvious answer is something handmade and something adorable as knitting itself is a symbol of love. If you've been the lucky recipient of a hand-knit gift, you would love to show your appreciation and that is by gifts that take a prized spot in a knitter's craft collection.
Look beyond knitting needles and bundles of yarn and try out some incredible knitting accessories that bring your loved knitter joy. While there are many notions that a knitter needs in their craft, we will mention a few that can be counted as the cutest gifts. These will surely be appreciated and not forgotten easily, so here they are.
Knitters love their yarns and carry them for projects almost everywhere. Sometimes the yarn gets messy and tangled. To make carrying the yarn much easier, the knit out box is simply perfect. The storage box has a keyhole opening that allows yarn to feed out from inside. This allows a great comfort to knit anywhere- on the commute or outdoors. The rich silk fabric and the traditional "Ajrak" block-printed fabric makes it a beautiful gift, something to be treasured.
If you are looking for a cute gift for knitters, then stitch markers are a lovely option. Now, if you are a knitter yourself you will know why stitch markers are so essential. But, if you are not very acquainted with knitting, then let me tell you, it will be much appreciated. Stitch markers assist in knitting by marking points that a knitter has to keep in mind, a turn of the round, a change in pattern, etc. The meadow stitch markers are shaped like sheep and are very cute.  Any knitter would be pleased to work with them.
If you know about the knitting world, then you must know about the Baabs accessory holder. A popular knitting accessory from Lantern Moon, it is an adorable ewe that makes knitting even more enjoyable. As an accessory holder, it can carry multiple small items while the scissors can easily be affixed with a velcro closure at the end of that ribbon with it. Your loved knitter will love Baabs' assistance and presence.
Lantern Moon- Range of Luxury Knitting Tools and Accessories               
Lantern Moon has its distinct craftsmanship passed on to its collection of handcrafted ebony wood knitting needles, crochet hooks and various handmade accessories. The exclusive range is distinguished by its elegant design, the beauty of its materials, and the support of skilled artisans that produce it. The premium ebony wood used has a warm feel, liquid-silk finish, tight grain, and is extremely resilient, providing the knitter with a smooth surface and a pleasurable knitting experience.
The luxury range of knitting needles in straight, double point, fixed and interchangeable circular styles. The single-pointed needles are available in 10" and 14" lengths. Circular needles are available in 4 common lengths (16", 26", 32", 40") in premium ebony wood with smooth, gold-plated screw-in connections in sizes US 2.5 -US 13. The double-pointed knitting needles are beautiful to look at and work with, available in 6 and 8 inches in US 1.5 - US 11. The gorgeous Lantern Moon knitting needle sets also make a great gift for any experienced knitter.