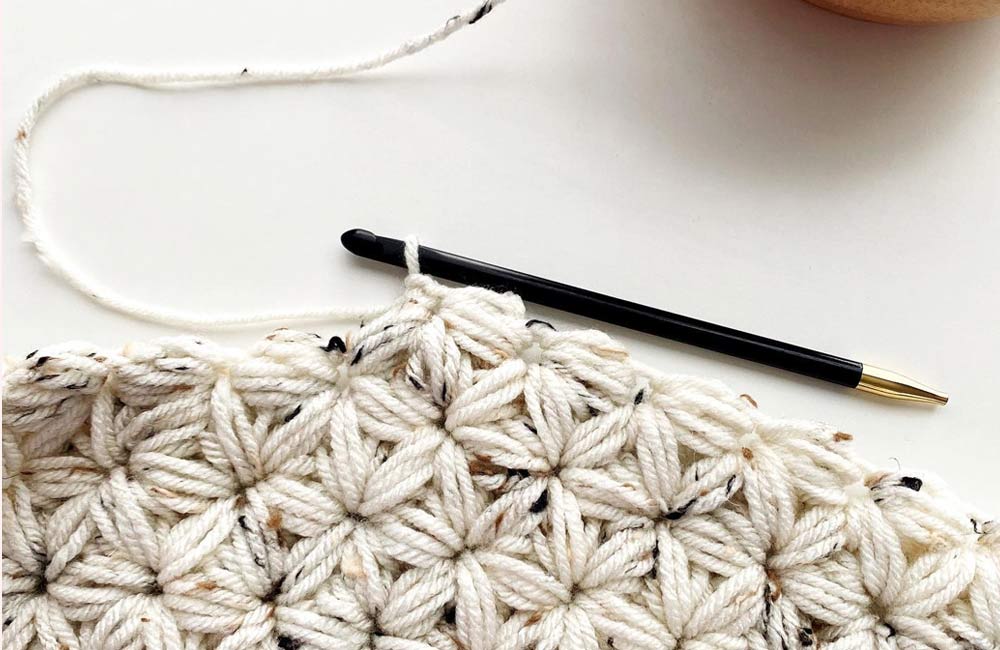 Albert Einstein once said, "A person who never made a mistake never tried anything new." Keeping those words in mind, let's discuss the common crochet mistakes that beginners make. When you are new to the craft, you will love to get your hands on a crochet hook and yarn to get straight to a project, but making errors and learning from them are essential steps. It is rather very disheartening to look down at your crochet project and realize that it looks nothing at all like your pattern. But everyone makes mistakes, and even the most experienced crocheter gets used to pulling that yarn to unravel the work.
There are simple ways to solve the most common mistakes you can make in crochet. But first, let's take a look at the mistakes. If you are new to crochet, you can explore our previous blog on things to know about crochet.
1. Not reading the pattern
It's easy to get tempted by a new project without reading through the pattern properly, then realize, too late, that you missed a step or don't have enough yarn on hand. Before starting, take a moment to familiarize yourself with all the instructions, and you'll be much better prepared for whatever surprises the pattern has in store.
2. Crocheting too tightly
One mistake that we all make at the beginning of our adventures with crochet is making too tight stitches. It's usually caused by holding the yarn too rigidly and wrapping it around the hook too tightly. As you become more experienced, you and your crochet stitches will relax, and the tension of your early projects will become a thing of the past. To ease up on your crochet, remember not to yank the yarn. Hold it loosely when wrapping it around the hook.
3. Mistaking U.S. and U.K. terminology
It's easy to start off crocheting a pattern and then realize things aren't quite right because you're using U.K. terminology instead of U.S., or vice versa. Most patterns will specify whether they're using UK or US terms, or they'll put the alternative name for a stitch in brackets. But just in case, here's a really useful conversion chart:
| | |
| --- | --- |
| U.S./Canada | U.K. |
| slip stitch (sl st) | slip stitch (ss) |
| single crochet (sc) | double crochet (dc) |
| half double crochet (hdc) | half treble (htr) |
| double crochet (dc) | treble (tr) |
| treble/triple (tr) | double treble (dtr) |
| double treble/double triple (dtr) | triple treble (trtr) |
| gauge | tension |
| skip (sk) | miss |
| yarn over (yo) | yarn over hook (yoh) |
4. Not counting
Most patterns will include the number of stitches in a row in brackets, and state how many rows are needed to make the project. Normally rows are fairly easy to count, depending on the pattern; stitches, as well, if you look closely. Keeping count as you go along can help you avoid any nasty surprises when you're finishing off. Make this easy on yourself by having a pen and paper nearby when you're crocheting and keeping a record of stitches and rows completed. Using stitch markers at regular intervals (after 10 or 20 stitches) will also help in keeping a count.
5. Losing or gaining stitches
It's not uncommon to be crocheting along only to suddenly notice that your work looks lopsided.  It's easy to do with scarves or blankets, where any mistakes in counting rows or stitches really leap out. When you lose or gain stitches, the problem is often that you're not making your turning chain (necessary when you reverse the work to start another row).  Another cause may be splitting the yarn with the hook and then working the stitch twice.  The easiest way to correct this is to unravel the row. Keep an eye on your rows as you work them to make sure the work is even.  Don't forget to tally up those rows and stitches as you finish each successive row.
To conclude, sometimes your project turns out to be a lot more complicated or time-consuming than you first imagined.  When that happens it can be tempting to lay it aside for a while and start something else or just give up on it entirely. But if you've invested time and effort and money then it's always worthwhile persevering. All crocheters make mistakes, but we all improve, too. Even if it takes you ages to get a finished result, you'll be proud of yourself when you complete that last stitch and weave in the yarn ends with a finishing needle. When your family, friends or, best of all, a fellow maker compliments you on your lovely project, you'll feel the special pride that comes from a job well done.
Hopefully, we have guided you through the common mistakes in crochet and how to avoid them. The key to success is practice and the right tools.  When you move on to creating projects, like a blanket and other complex projects you can refer to our blog on what crochet hook to use with what yarn.
Till then, happy crocheting!