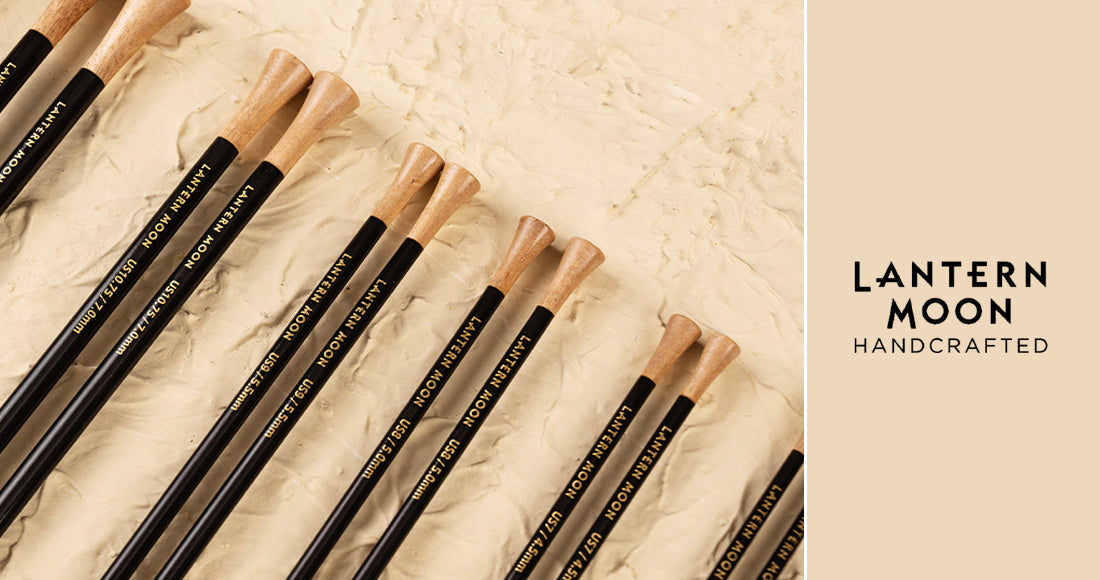 Welcome to Moon Chronicles, the Lantern Moon blog.  KnitPro is  excited to return to you the incredible line of Lantern Moon needles, hooks and accessories.  We think it's appropriate that we are doing this during the Holiday season since the Lantern Moon brand is a gift in many ways. We feel strongly about the value of the name and we resolve to hold  firm to KnitPro's commitment to quality in our ongoing production of the line.  We are also proud to share the original goal of this brand. Namely, the support of and commitment to the people who work with us to produce quality products.
We think that the name "Lantern Moon" has a certain enchanted ring to it. After all, the moon is one of the  world's most magical symbols. It's beautiful. It's mysterious. It changes form. There are many phases of the moon, and each phase has its own significance and meaning. We found a chart  that outlines the significance of the different phases, so we thought this might be an enjoyable and appropriate place to begin our journey together.
Let's begin at the beginning, with a New Moon.  The New Moon is seen as a time for a new start – a time when you clear out the old and bring in the new. A time to gather resources and plan. So, it's particularly fitting for the beginning of a new endeavor. The desire to begin fresh – to release that which no longer serves us is coupled with the need to let in the new and to create.
The thing that's most wonderful about any form of creation, be it a sweater or a song, is that we take raw elements and fashion something brand new – something that didn't exist before.
In practicing the art of fiber craft, in addition to our vision, we use  beautiful materials, the right tools, and most importantly TIME, our most precious commodity.  So perhaps we can look at this new moon as a way in which to honor time well spent. Time in which we exercise our talent by using the right instruments for creation: Special yarns, Lantern Moon's needles or hooks, and time devoted to our desire to create.
The New Moon is also a time to contemplate new directions. What have you most wanted to try?  Is it a new type of stitch or a type of pattern that is more challenging?  Use the new moon to inspire you to give it a try. In the weeks ahead, we hope you will join us here in the Moon Chronicles space and let us know what you plan to do with this precious new year and your equally precious time.  We invite you show us  what you are making.  Share with us your dreams of new beginnings.  We'll be back in another two weeks. In the meantime, we look forward to hearing from you.