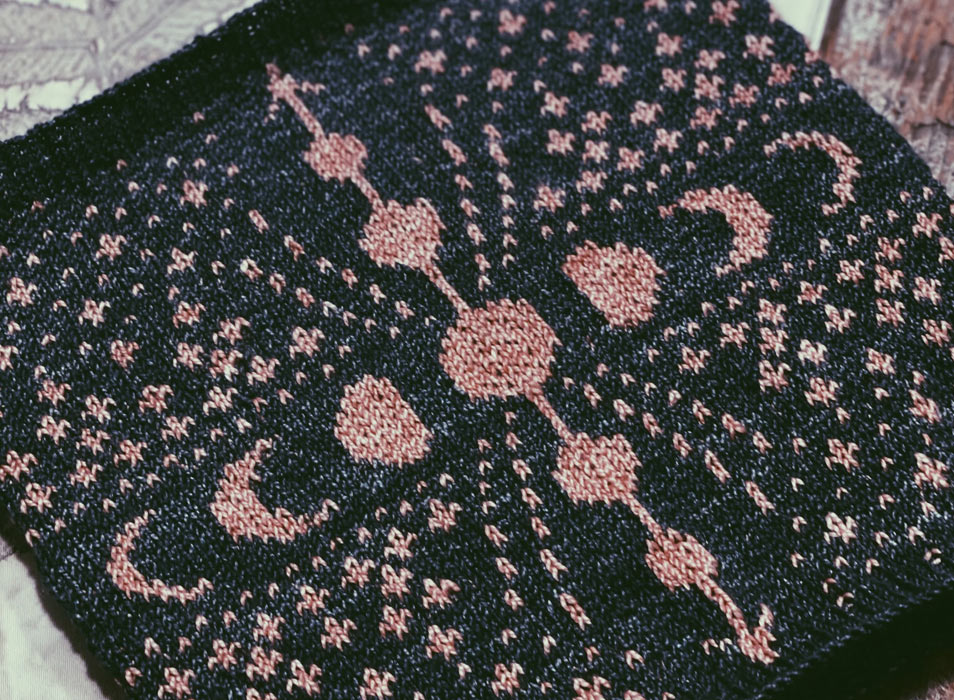 It's no secret that a great many people are fascinated by the moon, but did you know that some of us even Knit the Moon?  While indulging my love of discovery on Ravelry, I came across the fabulous Ixchel cowl  by Catherine Clark.  When I saw that Ixchel is named after the Mayan Goddess of the Moon and that it depicts its stages, I knew I had to make it so I bought it then and there.   I also  knew I had to write about it. I've been obsessed with the moon for a long time, and I felt that making this would allow me to share my interest creatively.
Once I decided to invest my time into knitting this  beautiful pattern,   I wanted   to use the best  knitting tools.   There was only one set of needles that I knew was right: Lantern Moon needles. For this job,  I intend to use my Ancestry  Interchangeable Needle Set.  It has  a great range of needle sizes, and this pattern calls for more than one size.  I also like the 4" needle tips since they are easy to maneuver. The ebony wood that is used for all Lantern Moon needles allows my merino yarn to glide smoothly and the connection between the needle and the flexible cords is  secure – that means no snagging.
The pretty hand-made tassel stitch markers that are included in this set  are a real  bonus. They are easy to see against the knitted work.  I like to place them every 50 stitches when I am doing projects with multiple stitches – it's much easier to count that way.  The other thing I really  appreciate about the Lantern Moon sets, is the zippered case.  Everything  is easy to transport, easy to organize and just as easy to store! 
I'll be starting this beauty next week.  I hope to have it completed by the end of May and I promise to share it right here. 
Please note: While permission to picture this pattern and link to it on Ravelry has been given by  the designer, it does not imply specific endorsement of any products mentioned or shown within this blog.