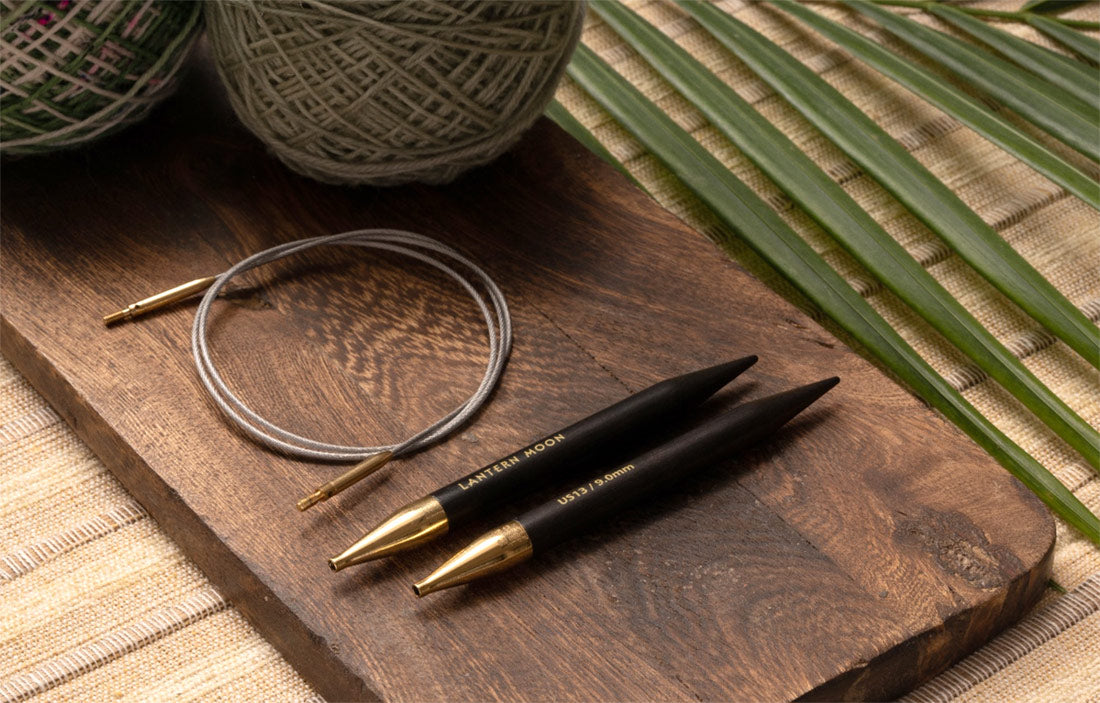 When it comes to knitting and crocheting, you might think it's all about making cute stuff for women or babies. But fashion is evolving, and handknit and crocheted clothes for guys are finally getting the attention they deserve. People are realizing that fashion has no rules when it comes to gender. Everyone should be able to express themselves by crafting their garments with crochet hooks or a pair of knitting needles, no matter who they are. Summer is the best time to pursue your creativity and get into crafting something that you have never done before. Not just designing patterns, men can pick up the craft and enjoy the many mental benefits associated with it.
Our handpicked patterns for him are all about looking cool, feeling comfy, and showing off your unique style. Whether you're a crafting pro or a fashion-loving newbie, these easy and irresistible summer patterns for men will make you instantly want to get your knitting needles and crochet hooks out and start creating. 
Wavy Mesh Tank Top 
A summer favorite for the sporty ones or the guys who like to keep it cool, a mesh tank top can be either knit or crocheted. Make sure to work with yarns that your loved one favors or if you have a huge stash leftover from previous projects, the ones you've available will do. If you have the skills and experience to fashion out garments you simply need to work according to these steps. Start with the right measurements or the standard sizes. You can make the garment in pieces and seam them together with a finishing needle or create a seamless pattern.
If you are knitting the piece you can work with a stitch pattern for a mesh effect. A blast from the past, condo knitting has the perfect summer vibes. The interesting pattern is knit with knitting needles of different sizes creating a pattern that has a lace effect with the foundation based in garter. You knit all rows if you are going back and forth and if you are working in rounds, alternate knit and purl along with the needle sizes. Usually, the smaller needle size is used as a base while the bigger needle creates the mesh design.
If you are more into crochet, any of the basic stitches will do. The treble crochet stitches create the most open fabric. Start with a chain of stitches as wide as the circumference of the top, if you are working from the bottom seam. You can also alter the basic crochet stitches with chain (CH) stitches and double crochet (DC) stitches as per your needs. A combination of a bigger hook size with lightweight yarn will also create a lace design. The enjoyable summer project is perfect for you or your dearest mate.
Cabled Summer Hat
Cables are traditionally winter patterns but put them up nicely and it is a good way to dress up your summer garments. Now, there are cable patterns in both knitting and crochet. You can choose one according to your skills. Our guide to knitting cable patterns will walk you through the steps of making interesting stitch techniques. All you have to do is work with cable needles of the right size or do without it too. Cable knitting without a cable needle is possible with beautiful results. 
For this quick and easy one-skein project spanning just 22 rounds, take your 3.5 mm circular needles and knit bottom up, starting with the cabled section. Cast on 120 stitches and employ a decrease method of your choice as early as round 2. As you work through the cabled pattern, gradually decrease your stitches until you reach 90 stitches, then shift into a 2 x 2 ribbing pattern while continuing to decrease until 5 stitches are left. If the larger circular needle becomes unwieldy, smoothly transition your work onto a shorter circular needle or double-pointed knitting needles of the same size. 
Sleeveless Summer Vest
Create a stylish and captivating sleeveless Tee that is sure to turn heads! This fashionable sleeveless Tee is crocheted in two separate flat pieces that are neatly sewn together later. The additional ribbing pattern at the neckline and armholes accentuates the distinctiveness of this garment. You'll need a 3 - 3.25 mm hook and approximately 300 g (6 balls) of organic cotton yarn to craft this piece. 
The beauty of this free pattern lies in its versatility, allowing you to shape the armholes and neckline using any preferred decrease technique. You can customize the pattern easily according to your preference. 
The elegant and sophisticated look for both the front and back sections is achieved by utilizing the mesmerizing V-stitch. You'll only need to be proficient in chain stitches and double crochets to complete the vest. Simply employ front and back post double crochet stitches for the ribbing sections. 
Crossbody Belt Bag
Indulge in the charm and durability of an exquisite crossbody bag: complete with a convenient zippered pouch and a stylish leather strap, it makes the perfect companion for all your travels. If you use a cotton-acryl mix, you turn this project into a machine-washable gift, as pure cotton would shrink. 
Crafting this versatile bag is a breeze. Opt for the simple version using a single strand of sturdy cotton yarn and a 4 mm hook, or go for the XL version by employing two strands of yarn and a 6 mm hook. the bag is crocheted in two separate pieces and primarily uses half-double crochets. 
With its elegant design and practical features, this sturdy crossbody bag makes for a great travel project and is always a thoughtful gift for a loved one. 
Vintage Striped T-Shirt Pattern 
A delightful striped vintage summer Tee is one of the ever fashionable things that men can own. The beauty can be either knit or crocheted and makes for wonderful garments for every season. 
As the shirt is knit flat bottom-up and then sewn together, it is the ideal beginner-friendly project that can be accomplished in less than a week. Use 3.5 - 4 mm straight or circular knitting needles for a smooth process. All hems are folded in and then grafted on the wrong side of the work, which gives the garment a casual, understated look. Alternatively, you can knit and fold the hems using a provisional cast-on with a lifeline. 
We hope you found some inspiration in our blog post and now have fun with your summer knitting and crocheting patterns for men. Let the summer breeze and the rhythm of your knitting and crochet tools guide you to extraordinary creations. With the handcrafted Lantern Moon Collection explore premium knitting needles and crochet hooks 
Happy crafting!