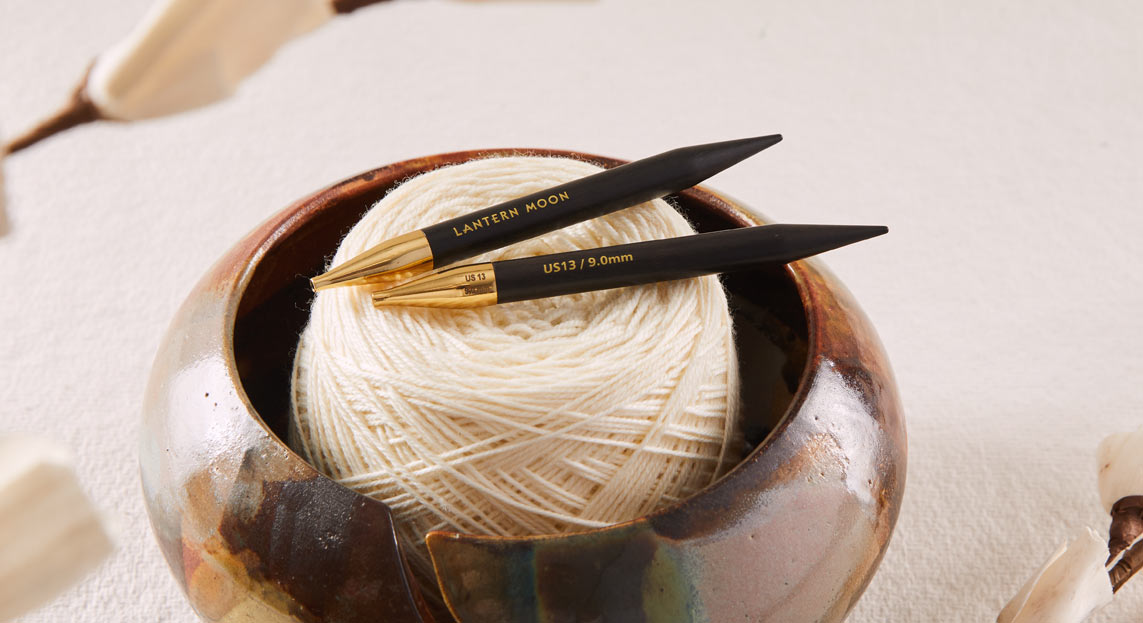 Summer has finally made its grand entrance, leading us to kick back, chill out, and dive into the joys of laid-back crafting. This is your moment to conjure up breezy, trendy creations that shield you from the sun's harmful rays and feel as refreshing as a dip into cooling waters.  We've gathered an assortment of fabulous knitting and crocheting patterns that are just as eye-catching as they are a blast to make. They are also quick to plan and make.
Just gather your knitting needles, crochet hooks and accessories to enjoy a smooth crafting experience. Your regular single points can work out a quick back-and-forth pattern such as a shawl or scarf. Or, you could work with circular knitting needles for seamless knitting in the flat and in the round. If you are a beginner or want some guidance, refer to our blog on how to knit back and forth on circular needles. Double-pointed needles (DPNs) are specialty tools for knitting in the round, especially the very small circumferences. For yarn, you can browse your stash for a colorful assortment of different yarn weights for your projects. Colors play an important role in your summer projects so working out with multiple complimenting shades makes even a plain pattern special.
Tops and Tanks
You can simply never have enough of them. Whether you want a breezy slip-over or a tightly fitted tank to pair with a flowy bottom, tops, and tanks in all shapes are versatile must-have basics to celebrate the summer season in style. Create stylish garments that keep you cool and comfortable, perfect for lazy afternoons or casual outings. A shrug is perfect for warm weather and is easily constructed.
If you are into lace knitting, then a simple pattern is all you need. Even if you've never tried lace, you can get started easily. All you'll need is a pair of circular knitting needles with a long cable, preferably measuring at least 80 cm (32 inches). If you don't have circular needles, a long pair of single-pointed needles will also work. But keep in mind how you plan to work on the shrug. If it is worked from the top down, you'll need to cast on a large number of stitches that spans from wrist to wrist. Opting for circular needles will provide added comfort and prevent wrist fatigue.
Breezy Shawls and Wraps
Discover jaw-dropping patterns that drape elegantly over your shoulders, and transform simple stitches into fashionable cover-ups that transition from sandy shores to stylish boardwalks. Our guide on knitting or crocheting a shawl helps you choose the right technique for your summer project. Many makers prefer knitting over crocheting for warps in summer as the knitted fabric has more drape. Crocheting is structured but a combination of small hook sizes and light yarn weight can produce drapey patterns.
You can knit a pattern in condo knitting that creates an open-weave effect. You simply work on a garter stitch pattern (all rows of knit stitches) with two different knitting needle sizes. Different shades of yarn create a colorful effect.
If you are taking up your crochet hooks, make sure to work with taller stitches that create an open effect. they will brighten up your summers and provide the right fabric for the rare chilly mornings and evenings.
Sun Hats and Headbands
Protect yourself from the sun's rays while making a fashion statement with chic sun hat patterns suitable for all ages. A timeless, striped bucket hat is a great way to work through your yarn stash and mix leftover yarns for radiant headwear that comes in all variations - from crocheted granny squares to knitted garter stitch patterns.
You can knit or crochet a hat depending on your craft skills. Crocheting works for a wide-brim summer hat. For the brim, you can either work with a stiff kind of fabric or use dense textured stitches. Add a touch of charm to your design and embellish the hat with vibrant flowers. And if you do not have crocheted any flowers yet, head to our blog post here where you can find a step-by-step tutorial.
Of course, you can introduce all sorts of stitches into your customized designer bucket hat. While lace will give it an airy and open look, you can also create eye-catching designs, such as shell or scallop stitches. But while a hat made of double crochets is quickly whipped up, take into account that double crochets have a looser texture compared to single crochet. In order to avoid ending up with a wobbly piece, choose a yarn with a high density, such as mercerized cotton, bamboo, linen, or better even, raffia.
Versatile Market Totes and Beach Bags
Whether knitted or crocheted, eco-friendly, reusable bags are practical and trendy accessory for summer shopping and picnics. If you use natural raffia instead of cotton, you add more strength to the design and infuse it with organic beauty.
If totes and shoulder-strap bags aren't really your thing, consider a charming messenger or cross-body bag pattern instead. Discover an entire collection of mesmerizing messenger bags in various sizes. And then there is a whole world of purses and pouches in all shapes and sizes which you and your family can never have enough of. It is so much fun to make and a great stash buster, too. You can craft it in all sizes and from all types and weights of yarn on a lazy weekend afternoon with your kids.
Whether you're looking to enrich your own summer wardrobe or create heartfelt gifts for family and friends, we hope these free knitting and crocheting tutorials have inspired you to design your own unique pieces. Now it's time to grab your yarn, knitting needles, or crochet hooks and find a cozy spot under the shade to start creating.
With these patterns and premium knitting needles and crochet hooks from the Lantern Moon Collection, welcome summer! Handcrafted by skilled artisans and made from premium ebony wood, the needles, hooks and even accessories has a silken finish that offers a luxury crafting experience!