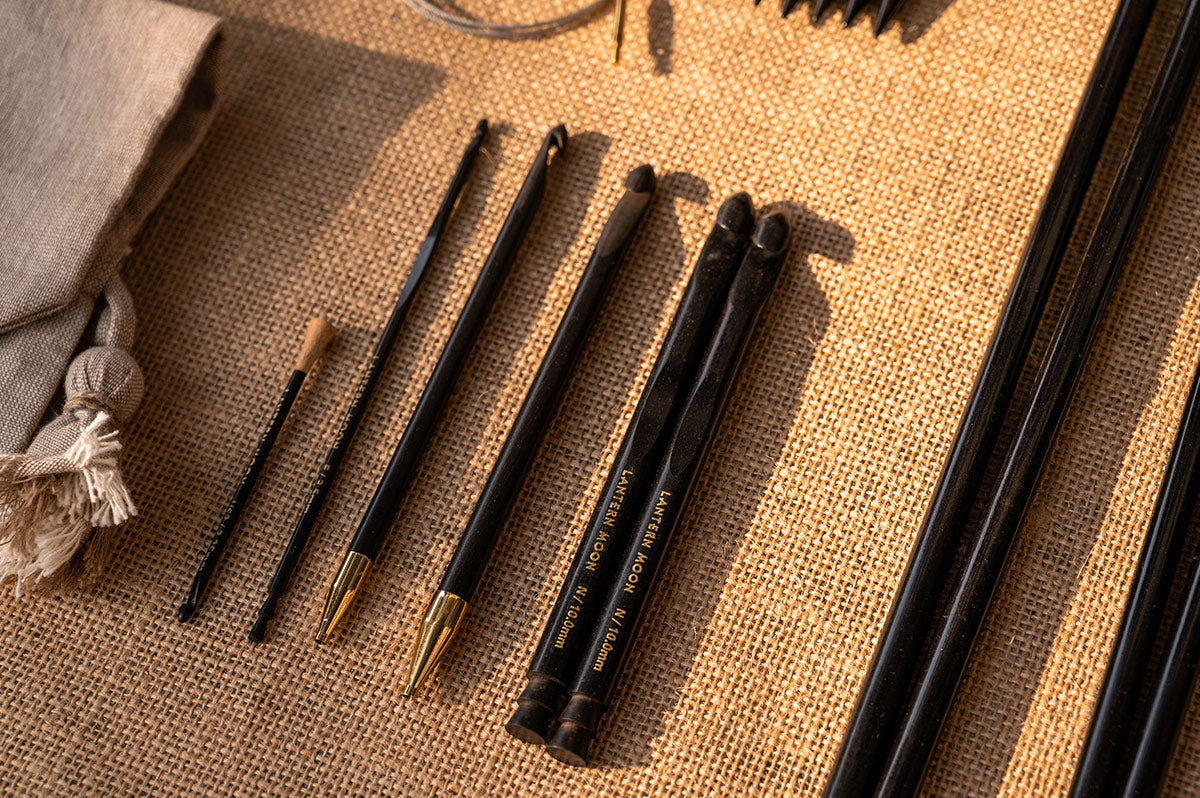 Now that the holidays are approaching, you may rush to find ideal presents for your family members. Crochet hooks are lifesavers when it comes to crafting meaningful, handmade gifts when you're short on time. Handmade crochet items are thoughtful and infused with the love and effort you put into making them. Let's discover handy, meaningful presents that can be made quickly.
Cozy Cowls and Scarves
Crafting a scarf is among the most straightforward and rewarding crochet projects. During the chilly winter months, scarves are an ideal way to keep your loved ones warm, as they are fashionable and multipurpose. Picking a plush and velvety yarn in their preferred hue will allow you to craft a handmade and valuable present. Try crafting with a Tunisian crochet hook to create a cowl or scarf with a distinct, unique texture. It will give your items depth and a beautiful drape.
Cute amigurumi
With yarn and a crochet hook, amigurumi, the Japanese craft of creating tiny, cuddly stuffed animals, brings a world of cuteness to life. You can create many lovable characters, such as cute teddy bears, enchanting unicorns, and characters from well-liked video games and films. In just a few hours, you can finish a special and endearing gift that will put a smile on a friend's or family member's face.
Trendy Caps
Crocheted hats are a great last-minute gift option because they're fashionable and practical. It's simple to alter the design by incorporating buttons, pom-poms, or unusual color schemes. Your loved ones will stay warm and stylish with a handmade hat.
Cozy Blankets
If you have some spare time, you should try crocheting a blanket. Warm blankets are a wonderful present for the winter holidays. Choose a pattern that complements their style. Single ended crochet hooks let you create complex designs and motifs for a personalized touch.
Handmade Slippers
Crochet slippers are an excellent present for people who like to relax in style while staying warm and cozy. You'll have a thoughtful gift that keeps their feet warm throughout the winter if you customize the size and color to suit their preferences.
Cup Cozies
A crocheted cup cozy is a fun and valuable gift for coffee or tea lovers. These come in various patterns, ranging from concise stripes to complex designs.
Ear warmers and headbands
A crocheted headband or ear warmer is an easy and fashionable gift idea. Pick a design that complements the colors and fashion sense of your loved one. During the colder months, these accessories are ideal for staying warm and bringing some charm to any ensemble.
Bag charms or keychains
Making little crocheted keychains or bag charms is a quick and simple project. They add a stylish touch to a handbag or are charming additions to any set of keys. You can make adorable objects like stars, hearts, and even animals.
Creative Pillow Covers
Crocheted pillow covers will bring a bit of handmade charm into your loved one's living area. You can make them in a reasonable amount of time with various stitches and patterns. Select a color palette that goes well with their interior design.
Handcrafted Home Decor Items
Crocheted decorations are an adorable and distinctive gift option. Make ornaments, garlands, snowflakes, and other holiday festive items, or make decorative pieces you can enjoy all year. Handmade decor adds warmth and personality to any home.
Shop Totes
Reusable market totes are fashionable and eco-friendly. Make a strong tote bag out of crochet for your loved one to carry books, go grocery shopping, or do anything else. The bag will be even more useful if you use strong yarn and strengthen the handles.
There are many gorgeous and meaningful last-minute gift ideas that you can crochet. Personalized presents express your affection and gratitude for your loved ones, and they genuinely appreciate the time and effort you invest in creating something unique. For making the best gifting items, choose the best crochet hooks. The premium crochet hook set from Lantern Moon is a crocheter's dream come true. The set features an opulent blend of smooth, elegantly polished handles with a pleasant grip and sturdy heads gliding through every stitch. Assuring every project becomes a masterpiece, this set is a must-have for those who value the fusion of beauty and functionality.