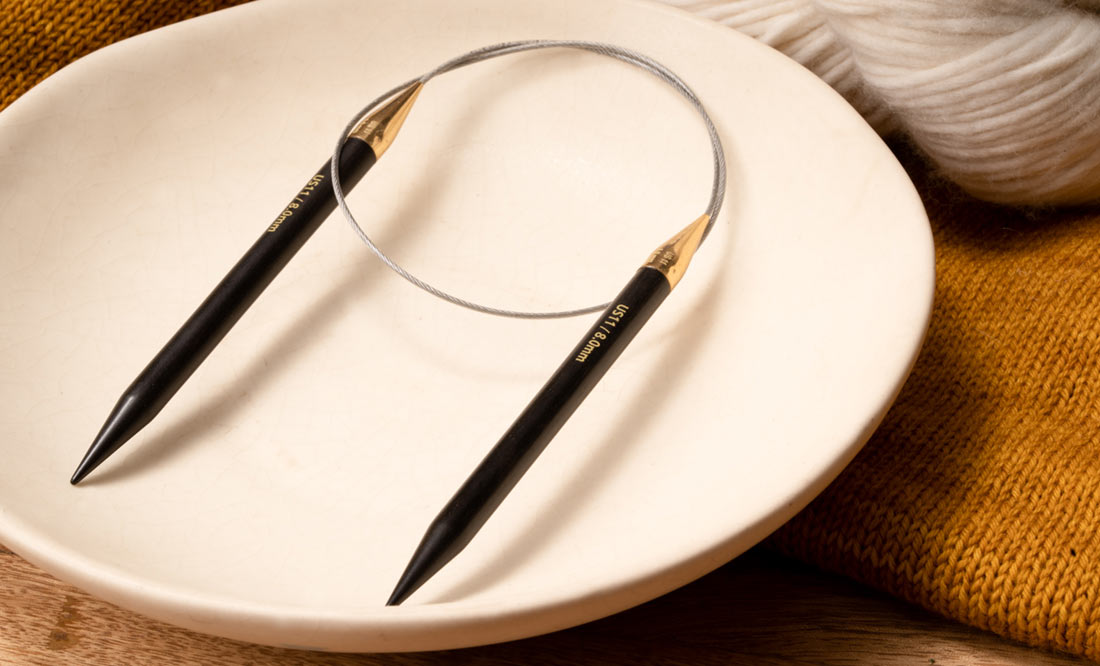 Have you been wondering about easy & quick projects for beginners?  Well, you have come to the right place. In this blog, we'll discuss some quick and easy knitting projects. Just with the knitting needles and some yarn, there is a lot you can do.
Knitting can be lots of fun! You get to practice your favorite craft and, in return, you get a garment, something for your home or a gift for your loved ones.
Planning your first knitting project
If you have just begun knitting you will soon want to cast on a new project. There are many methods to cast on stitches, you can explore a tested method in our previous blog. Just consider starting reasonably. With practice, you will get the results you are envisioning. Learning the technique is only the first step. Getting consistent results is the most important.  So, you need to choose knitting patterns that are easy. You can find the exact pattern for one of the following knitting projects on the web or ask for help from any experienced knitting in our community.
Scarf
For a new knitter, we recommend a project that doesn't involve too many complicated stitches or any kind of shaping. First, you will want to practice getting the tension right and learning to create even stitches across many rows. That only comes with repetitive practice.
A simple scarf in a garter stitch will give you exactly this opportunity. If you pick a big chunky wool yarn (which will hide minor inconsistencies) you can create your first project. You can take up circular knitting needles for the project as the cord will handle the weight of the scarf you are making.
Dishcloth
Dishcloths too are very beginner friendly. Why? First of all, they are very fast to make. You can pick inexpensive cotton or acrylic yarn. In fact, it's recommended as they even have the added advantage of being sustainable items.
In addition, they are the ideal project on which to learn new knitting stitches. Maybe you want to learn the Seed stitch or the double stockinette stitch? Then why not cast on the required number of stitches and learn it while knitting a dishcloth!
Hat
If you feel a little bit more daring, you could also try to tackle your first wearable. While knitting a hat right after you learn how to knit may sound challenging, it is possible and easy enough for a first project. You can choose to knit in the round or choose to knit flat and seam the project.
A simple K1, P1 rectangle can be turned into a hat. You can cast on stitches on any single pointed needle by knitting a 12" long rectangle, binding it off and sewing the edges together with an overcast stitch to create a tube. Sew one end sew straight across, turn it right side out, cuff up the bottom and you have a hat! You can also try out knitting on double pointed needles or one of the circular needles for practice.
Pillow or Cushion Cover
A pillow cover may sound like a fancy project but it doesn't have to be. You can use simple knit squares to construct one.  What might seem complicated boils down to a lot of easy and manageable squares knitted in pure garter stitch.
Fingerless Gloves
For a knitter, winter is the best time. But a lot of typical garments and accessories for the colder days require a lot of complicated techniques. Difficult increases, picking up stitches, and so on, may be "too much" for a new knitter. Wrist warmers, on the other hand, are basically just simple tubes. You can even knit them flat on two single-pointed needles and join them in the round with a simple mattress stitch!
Things to keep in mind
Read your pattern through before you begin. If it involves more than 3 techniques you don't know, consider starting with a simpler project.
Projects using needle sizes 6-10 are a good choice. If you want to experiment with the pattern, our quick guide on understanding needle sizes will be handy!
Pick patterns that include specific yarn requirements. As a new knitter, it's easy to mis-calculate how much yarn you may need for a project.
Choose a beginner-friendly yarn. A good choice for beginners is a worsted weight solid super-wash wool that will be easier to knit and forgive a mistake or two.
Go for some short-term gratification. Start small! In time, you can increase the difficulty. Larger projects take a longer time and the outcome is not always what you see on the pattern's picture.
Last, but certainly not least, treat those very first knitting projects as an exercise. Knitting is not hard to learn, but it takes time for your muscles and brain to truly master all the new techniques and motions. Handmade is is super rewarding, and learning to knit can serve you for a lifetime.
Now that you got so many options, it's time for you to start a new project. Visit Lantern Moon's blog and learn even more about knitting needles,knitting tool, accessories, techniques, and more.  It's a treasure trove of interesting information.
Happy knitting!