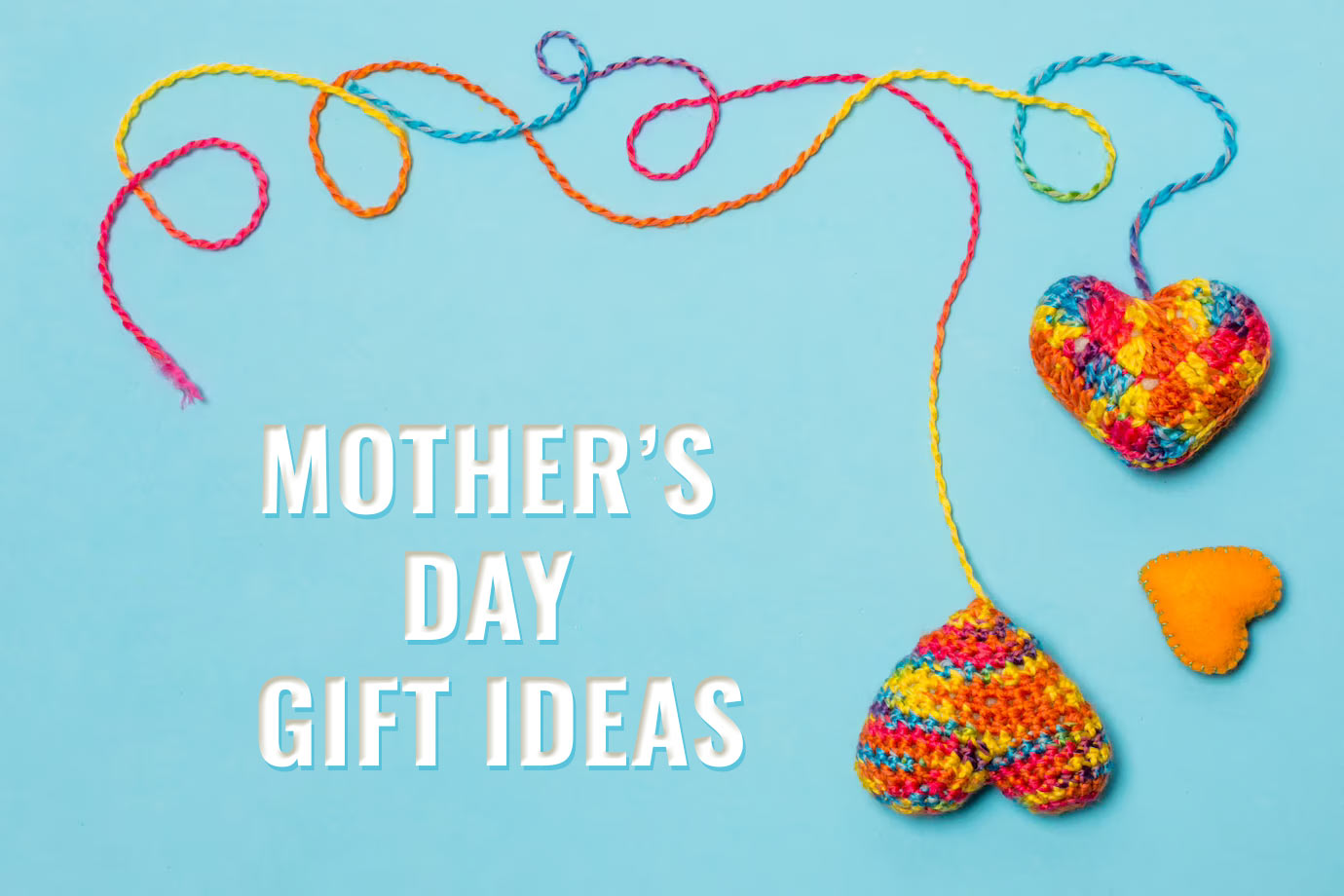 Mother's Day is just around the corner. It is a precious day to show how much you love, care and appreciate. It can be a day to gift something special for your Mom and other maternal personalities in your life such as a dear friend, a sister, an aunt, etc. If the gift is for a knitter or crocheter, the most loved gift would be something to do with their craft. A person who creates something with their own hands will certainly appreciate handcrafted knitting needles, crochet hooks and accessories. Even if your Mom aspires to get crafting then now is the perfect time to start. You can gift her something so exquisite that will tempt her to be crafty. And, if you are a maker, then you too can try out creating some handmade for your loved one. You can work with a new pattern or a previous project in your Mother's favorite color or yarn.
To make things simpler and easier, Lantern Moon Collection offers an entire range of tools and accessories for knitting and crocheting crafted by skilled artisans. You can choose a gift from the collection or work with them yourself for an impressive project.
1. Interchangeable Circular Needle Sets 
A knitting needle set of interchangeable circular needles is a perfect gift for a knitter. Even for a beginner, the sets are perfect. With multiple needle sizes, cords and accessories, a set can be used for all kinds of knitting projects. The versatile needles work for both knitting in the round as well as back and forth. With one set you can work on projects from a pair of socks to a sweater to a blanket and pretty much anything.
Lantern Moon offers 8 unique interchangeable circular needle sets. The premium ebony wood knitting needles have a silken finish with smooth-honed tips. The 24K brass connectors guarantee snag-free knitting. The swivel cords lie flat for easy storage and are also easy to work with. With options of both 4-inch and 5-inch tips and different combinations, explore the interchangeable circular knitting needle sets.
2. Crochet Hook Sets
If your Mother is a crocheter or even aspires to become one, she would surely appreciate a set of crochet hooks in the most popular sizes. The Lantern Moon Radiance Set of single-ended crochet hooks is a perfect gift. The ebony wood crochet hooks are perfectly crafted for smooth crocheting. With 6 popular sizes, the set is perfect to tackle multiple projects. If your gift is for an advanced crocheter who either knows or wants to learn about Tunisian crochet craft, then the Bequest Set is a good option. The interchangeable Tunisian crochet hooks are perfect for specialty crafts as well as regular crocheting. You simply do not attach the cord and the hook can work for regular crocheting. 
3. Knit Out Box
Knitters or crocheters both love yarn and have a collection to boast about. The Knit Out Box is the perfect gift for yarn enthusiasts. It is specially designed to store yarn while working on a project. The keyhole opening allows the constant flow of yarn while a button closure avoids yarn from getting tangled in a zipper. A storage option for yarn is a lovely gift for crafters who love to knit or crochet outdoors. Even the fabric of the handcrafted Knit Out Box is made by skilled craftsmen using the traditional practice of block printing.
4. Empty Needle Cases
If you are gift shopping for a long-time knitter or crocheter, empty cases will also act as wonderful gifts. Over the long years of crafting, a maker usually collects a wide range of knitting needles and crochet hooks. Specially designed with multiple pockets and sleeves, cases are perfect for organized storage.
5. Meadow Bag
The Lantern Moon Meadow Bag is a multi-purpose accessory for knitters and crocheters. The drawstring bag can be used to store multiple knitting and crochet tools and yarn. Perfect for carrying your project on the commute or crafting outdoors and more. The adorable sheep embroidery on the bag is available in 6 shades, so get your favorite.
6. Accessory Holders
For a crafter, knitting accessories are simply essential. Having them close at hand on your craft table is a wonderful option. Lantern Moon's accessory holders- Baabs and Sherpa assist all makers with their functional pockets and sleeves. The lovely ewe and the gentle sheep make beautiful gifts. 
7. Measuring Tapes
Every maker carries a measuring tape in their craft collection. Handcrafted measuring tapes from the Lantern Moon collection are available in designs of sunflower, sock monkey, merino sheep, ladybug and fish. Any of these adorable creatures make a wonderful gift for the knitter or the crocheter.
8. A Lace Pattern Shawl
Now, if you are a knitter or crocheter yourself, then handmade gifts are wonderful. Lace knitting and crochet patterns look delicate and ethereal. You can work with any pattern to create a shawl, ideal for the upcoming warm-weather months. With your regular knitting needles or crochet hooks you can work on lace patterns. The general recommendation is to work with bigger needle or hook sizes than the yarn weight. A shawl is easily constructed, it is basically a rectangular fabric until you decide to work with asymmetrical shapes. To help you decide, check out our guide on knitting or crocheting a shawl.
9. Condo Knitted Cardigan
Keeping in mind the upcoming season and a quick and easy project, we would like to recommend condo knitting. A trend of the 70s, the knitting style is making a comeback. It is best used for the spring and summer seasons as the fabric made by condo knitting is an open lace-type design. And, it is not as intricate as lace knitting but knitting a garter stitch pattern with two different knitting needle sizes. The garter is one of the easiest stitch patterns made by knitting all rows of knit stitches but when you are working in the round, the pattern is worked with alternating rows of knit and purl stitches. If you have worked on a cardigan beforehand, simply follow the steps and have a beautiful gift ready.
10. Summer Scarf 
Scarves are not just for the cold days, even in spring and summer you can accessorize your outfit with a scarf. A lovely knitted or crocheted scarf is wonderful. Much like a shawl, it is a basic rectangle unless you go for asymmetrical shapes and designs. If you have stash from previous projects, now is the time to use them.
11. Matching Hats
Matching hats are lovely. Buy two skeins of the same shade and you can get them done over a weekend. Our guide on how to knit and crochet a hat will help you choose whether you want to knit or crochet one. A simple construction, you basically have to knit in a round of circular needles or a set of double-pointed needles. Along with knit and purl stitches, the knowledge of knitting increases and decreases are needed for the perfect fit. For crochet, you simply need to work with any of your regular single-ended hooks or the Tunisian crochet hook without attaching the cord.
Hopefully, this blog solves your struggle with shopping for gifts for Mother's Day.