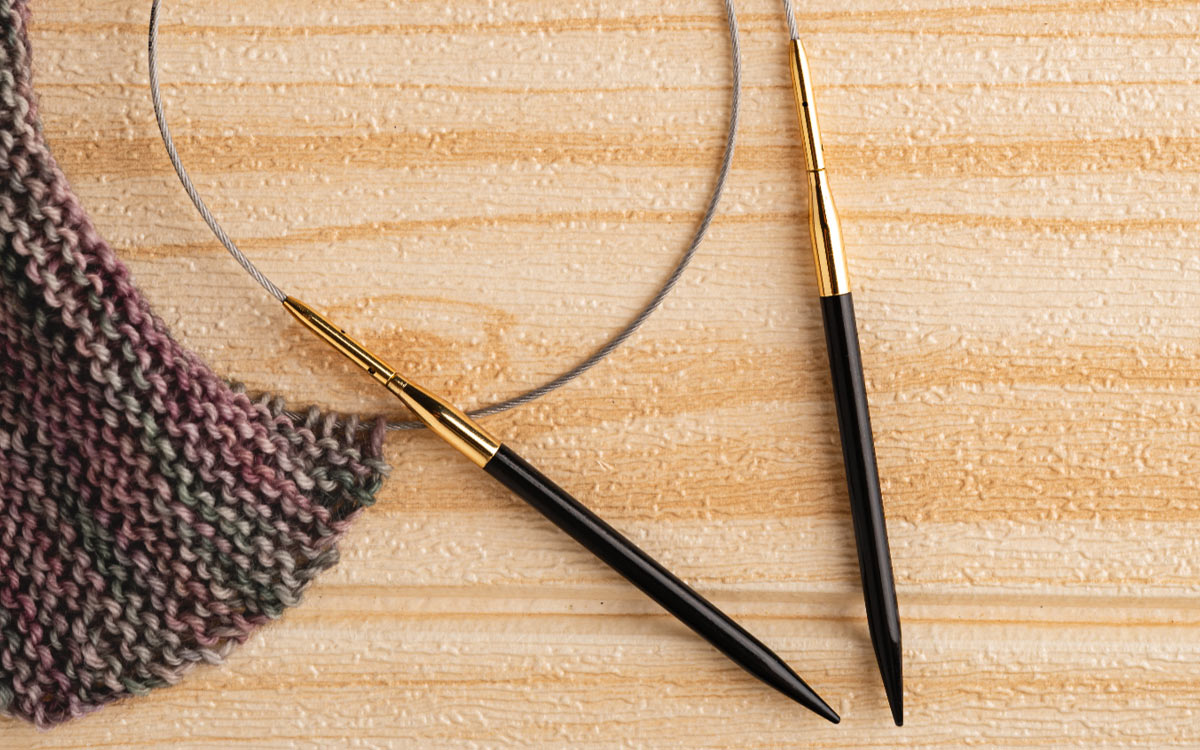 Knitting needles are essential to your crafting endeavors, and the selection of needles can have a significant impact on winter projects. The allure and adaptability of wooden knitting needles are indisputable. They provide an experience in knitting that is hard to duplicate with other materials. The wooden knitting needles from Lantern Moon are the finest option for wintertime projects. In this blog, we'll concentrate on five simple, warm, and quick knitting projects that look amazing when made with these high-quality needles. Together, we will explore the beauty and distinctiveness of Lantern Moon's wooden knitting needles as we delve into these winter wonders.
Winter Scarf with Wooden Single Pointed Knitting Needles (SPNs)
A winter scarf is a timeless and necessary piece of clothing for colder days, and using single-pointed knitting needles to make one is a delightful experience. In addition to being composed of sustainable hardwoods, Lantern Moon's needles are made with premium quality ebony woods, offering an exceptionally light and smooth knitting experience. These needles have the remarkable capacity to maintain your hands' comfort throughout extended knitting sessions.
The needles' smooth surface guarantees that your yarn slides through them easily, reducing the possibility of snagging and splitting. This results in a beautifully textured and elegant scarf that you can be proud to wear or gift to a loved one.
Warm Mittens with DPNs
Throughout the chilly months, mittens are a must-have for keeping your hands cozy and warm. These warm and fashionable accessories can be made with double-pointed knitting needles, such as those offered by Lantern Moon. The needles from Lantern Moon are expertly designed to provide the ideal ratio of flexibility to strength.
Because Lantern Moon's needles are environmentally friendly, you can make your mittens guilt-free. Your mittens will look professional and comfortable to wear thanks to their lightweight design and smooth finish.
Winter hats are an easy and fulfilling knitting project, and you can elevate your crafting skills using circular wooden needles from Lantern Moon. Knitting becomes effortless and pleasurable with these needles' flexible cables and seamless joins. The wood's inherent warmth enhances your winter hat's comfort and style.
Circular needles' versatility enables you to knit in the round, avoiding the need for unsightly seams and guaranteeing a snug fit for your hat. With Lantern Moon's wooden circular needles, you can create intricate designs or a simple beanie with the control and skill required to execute your idea.
Cozy Socks With Wooden DPNs
A treasured craft, knitting socks requires double-pointed wooden needles for this delicate work. It's essential to have just the right amount of grip when working on small-scale projects like socks, and Lantern Moon's needles offer just that. The end product is a pair of warm, beautifully textured socks that are a pleasure to wear in the winter.
These needles are very durable, so you can keep making socks that will last long. The control and accuracy that Lantern Moon's wooden double-pointed needles provide are appreciable.
Chic Shawlette with Wooden Needles
A stylish shawl is a chic addition to any winter ensemble, and making one with wooden needles adds charm. Wooden needles, such as those from Lantern Moon, offer an excellent grip that facilitates working on delicate details and intricate lace patterns.
The shawl's overall appeal is enhanced by the wood's distinct warmth, which makes it a stylish and comfortable addition to your winter attire. With Lantern Moon's wooden needles, you can make anything from a straightforward, traditional design to a more complex piece that is not only aesthetically pleasing but also an actual work of art.
What sets Lantern Moon's wooden knitting needles apart from the competition?
Prioritizing sustainability above all, you can be sure that your knitting experience is pleasurable and ecologically conscious by selecting the best knitting needles made of premium ebony wood.
Lantern Moon, a luminary brand in the world of knitting and needlework, is a testament to the enchanting essence of Southeast Asia. Crafted from rare woods and exquisite materials, our collection merges artisanal creativity with expert craftsmanship. Our knitting needles have unparalleled beauty and silky softness, alongside elegant bags and cases for safeguarding precious tools. For knitters with varying needs, Lantern Moon caters to various sizes and lengths. So grab a pair of needles and knit something warm for this winter.